Spring has come!  Depending on what part of the country you are located it could be summer.  I was on the phone earlier today with a colleague in North East Ohio and he was complaining about mosquitos.  Bottom line if they haven't showed up yet, they will be here shortly.
Oh those pesky mosquitos!
They are annoying!
The bites can leave a painful rash and the itching makes it worse!
Despite their size, Mosquitos can be viewed as one of the most dangerous animals on the planet.  According to Healthline they can be blamed for deaths of millions worldwide by spreading diseases such as malaria, yellow fever and dengue fever.  Some people may have a particular sensitivity to them, and extra caution should be utilized for young children.
How do you stop them?
Well there are number of remedies which may include use of citronella, other flagrant plants such as oregano and basil.  There are commercial pesticides that can be used and of course commercial topical sprays.  Most of the commercial topical sprays will contain an active ingredient DEET.  Many consumers still will have concerns over the formulations and use of chemicals such as DEET and want to find a safer, natural solution.
Well folks, our friends at Green Compass have developed a unique product to solve the problem.
Enter – Green Compass Buzz Insect Repellent
Green Compass is an industry leading innovator of USDA Organic Hemp products.  Green Compass grows and develops domestic organic hemp on their farms to use in their products.  All products are controlled directly from the seed and through the seal on the finished product.
Back to those pesky mosquitos…
Many of those commercial insect repellents on the market contain harmful, synthetic ingredients that can cause long-term health problems. Green Compass believes in clean products and being totally transparent about what's in their products, and Buzz is no exception. 100% USDA certified organic, all-natural, safe for kids, and made with 50mg Hemp Flower Extract. Buzz is a safe, natural way to protect yourself and your family from insects this summer!
Its Limited Edition – Order While Supplies Last – Here Is How
This is a LIMITED EDITION product, so you don't want to wait–contact me now to place your order (or click here to view product details and order online) and stock up for summer!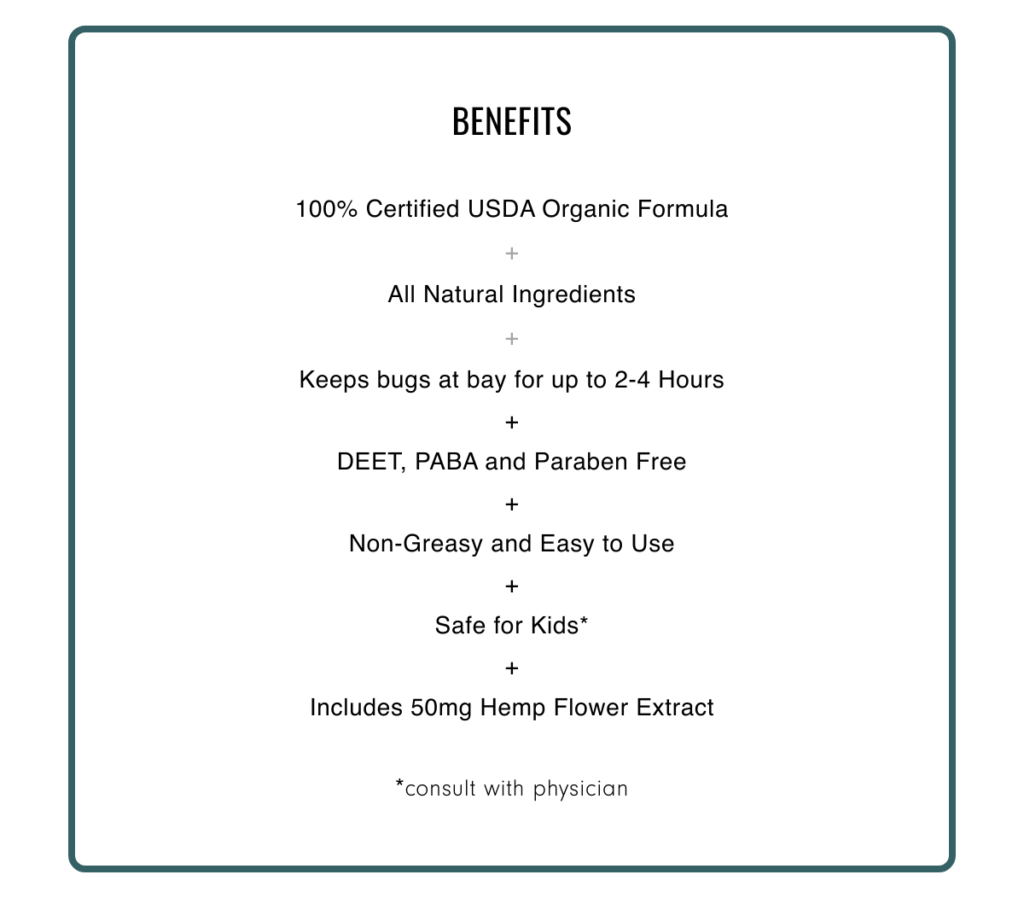 As Always – Stay Empowered And Informed