Here Are Some Exciting New Products & Promotions Available!
---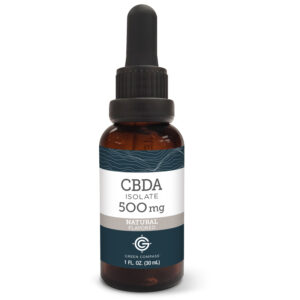 Green Compass CBDA 500mg Isolate – Learn More
CBDA (cannabidiolic acid) comes with a number of health and wellness benefits.
BENEFITS
Provides protection against environmental stressors*
Helps to soothe and ease discomfort associated with nausea*
Supports recovery from exercise-induced pain *
Assists in the relief from daily stresses *
Helps in maintaining a sense of calm and focus *
Support for a healthy sleep cycle *
Assists the body in achieving overall homeostasis*
**These products are not approved by the FDA, and not intended to diagnose, treat, mitigate, cure or prevent any disease.
= > Get Yours Now! – Click Here! < =
---
Hydrate And Energize Powders
Hydrate and Energize Powders are now here.  They are packed with high quality ingredients to help you naturally replenish your electrolytes and boost your energy.  These products make a perfect additional to you CBD routine.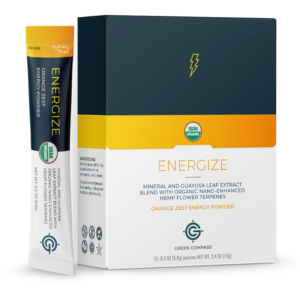 Orange Zest Energize Powder – Click To Learn More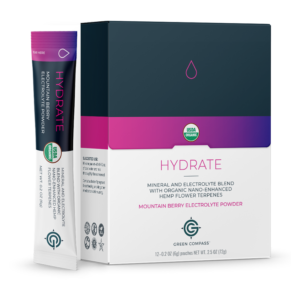 Hydrate Powder – Mountain Berry – Click To Learn More
Product Highlights:
100% USDA Certified Organic
Made with real fruit
Made with our proprietary Nano-Enhanced Hemp Flower Terpenes
Non-GMO
Gluten-free, dairy-free, and kosher
No added sugars, artificial colors, or flavors
---

View Green Compass Buzz Details
Now you have to power to fight off those annoying pests, naturally, safely and effectively with 100% USDA Organic ingredients!  You can check out my post on Green Compass Buzz here.  Its a Limited Edition so supplies are limited.
Here are some of the highlights:
 Buddha Wood: all-natural essential oil that is hard on bugs but gentle on humans. This oil smells great and is often used in high-end fragrances!
 Geranium Oil: Geraniol, the active ingredient in geranium oil, has been proven effective in repelling a wide variety of insects.
 Cedarwood Oil: disrupts the pheromones of insects, disorienting their senses and weakening them.
 Citronella Oil: a plant-based insect repellent that has been registered in the U.S. since 1948.
Don't Forget That Multi-Packs Are Available To Get A Bigger Bang For Your Buck!
---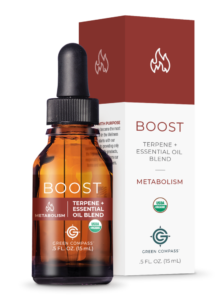 Product Highlights:
Black Pepper – Black Pepper is commonly recognized for its anti-inflammatory properties and can help suppress an over-active appetite. This oil has also been shown to also support digestive glands and stimulate the endocrine system, helping your body feel its best!
Grapefruit and Lemon – Citrus has a long history of benefits to digestion, and is known to support healthy liver and kidney function. These citrus fruits can also support a healthy metabolism by stimulating the breakdown of fat cells!
Ginger – Ginger can stimulate digestion and help suppress your appetite, a double whammy! This warming oil is great for bringing balance to the digestive system and has been known to help with generalized stomach discomfort.
---
Hot Off The Press!  Green Compass Nano Jellies
Proprietary Formula Increases Bioavailable by 10X
Check out the posting on Green Compass Nano Jellies…. < —-
Highlights:
150mg USDA Certified Organic Nano-enhanced Broad Spectrum Hemp Extract
Made With Organic Ingredients
Each jelly is equivalent to a serving of a 750mg-1,000mg tincture
Edible – and delicious!
Portable and easy to use on the go.
Organic Lemon and Orange flavors support a healthy metabolism and can benefit digestion.
New Fall 2021 – Black Elderberry Nano Jellies – < === A Now Top Selling Product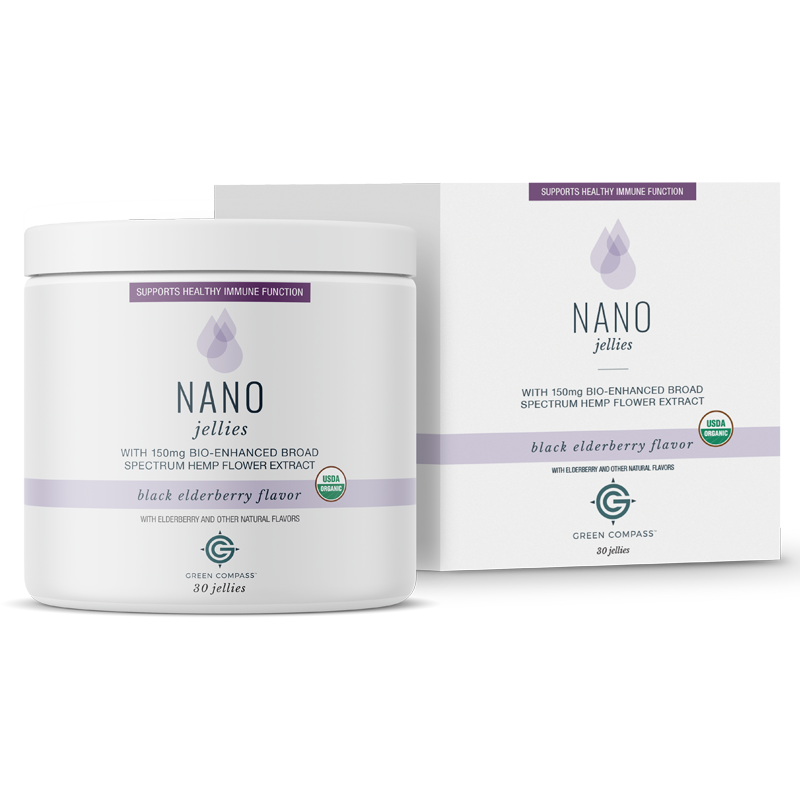 Get Your Green Compass Black Elderberry Nano Jellies!!
Nano-emulsion provides greater bioavailability, up to 10x that of a tincture. Therefore, a much smaller dose grants the  same benefits.
Choose this as an alternative to a tincture if you prefer this delivery method. Both options yield amazing results.
Portable and easy to use on the go.
Black Elderberries and Acerola Cherries
These fruits support a strong immune system through their high levels of antioxidants and Vitamin C. Elderberries are also rich in anthocyanins which can support the body in fighting inflammation.
Chaga, Reishi, and Maitake Mushrooms
These mushrooms provide additional immune support through a winning combination of antioxidants and beta glucans.  Rich with nutrients, Chaga helps protect against free radical damage while Maitake has been connected to assisting with the body's stress response and maintaining healthy blood-sugar levels. Reishi has been linked with supporting white blood cells in immune response.
---
Also Now Available  From Green Compass!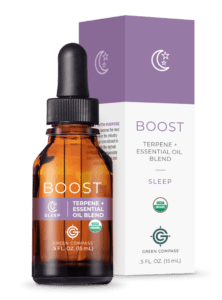 INGREDIENT HIGHLIGHTS :
• Lavender Agustifolia Oil (Organic Lavender Oil):
High In Linalool and linalyl acetate. Linalool found in lavender has been shown in studies to have the ability to bring elevated stress levels to within normal conditions. Lavender oil has a very long history of usage.
It is able to support the body's ability to relax without a sedative quality. Has also been shown to relieve muscle tension.
• Anthemis Nobilis Flower Oil (Organic Roman Chamomile Oil):
Rich in esters which are known to be calming, chamomile has been used throughout history to gently comfort and be emotionally restorative. This will encourage calming before a restful night sleep or during the day if emotions are high.
• Vanilla Planifolia (Organic Vanilla):
A hint of vanilla will help release tension and calm an overactive mind. Adds a touch of sweetness to the blend.
• Melissa Officinalis Oil (Organic Lemon Balm):
High in geranial and beta-caryophyllene which
are soothing to the nervous system. Lemon balm has been touted as promoting restful sleep and easing feelings of nervousness. May also support a healthy immune response.
INGREDIENTS
Certified Organic Proprietary Hemp Derived Terpene Blend, Lavandula Augustifolia (Organic Lavender), Anthemis Nobilis (Organic Roman Chamomile), Melissa Officinalis (Organic Lemon Balm), Vanilla Planifolia (Organic Vanilla) USDA Organic MCT Oil.
---
Ingredient Highlights:
Blood Orange is extremely high in D Limonene. D
Limonene can support your body's ability to naturally
produce glutathione.
Cinnamon Bark has a high content of cinnamaldehyde,
and it helps support a healthy immune system.
Ginger helps support healthy respiratory function.
Clove is a warming oil that supports immunity.
Thyme is a plant that helps further support healthy
respiratory function.
---
From Green Compass (Made From USDA Certified Organic Ingredients)

Ingredient Highlights:
• Turmeric CO2 Extract:
Turmeric is well known in Ayurvedic medicine and a traditional spice used in culinary dishes in India. Commonly used for pain relief and its anti-inflammatory qualities. Turmeric also has powerful antioxidant effects which can help support a healthy immune response to general inflammation throughout the body.
• Black Pepper:
when combined with Turmeric it boosts the absorption, some say making turmeric 100x more bioavailable.
• Frankincense Extract:
Frankincense is known to be the most precious and sought after extract known throughout history. This very rare oil is harvested sustainably in Somalia. Historically this oil holds a high respect for its medicinal purposes and spiritual significance. It is known for being supportive of the central nervous system and its powerful anti-inflammatory effects. It can stimulate circulation which can have a positive effect in healing and general
cellular repair.
• Mushroom Extract:
Mushrooms are highly antioxidant. Our mushrooms are American grown and harvested. They are good for general aches in the body and anti-inflammatory throughout the entire body when taken internally. These mushrooms have the ability to nourish healthy cells and support an overall immune response. Mushrooms are known to be adaptogens, which means they gently nourish the body by adapting to what your specific body needs. Mushrooms have over 200 photonutrients- particularly high in beta-glucans.
• Cinnamon Bark:
Has a high content of cinnamaldehyde, and it helps support
a healthy immune system.
INGREDIENTS
Proprietary blend of terpenes, USDA Certified Organic Turmeric extract, USDA Certified Organic Frankincense extract, USDA Certified Organic Mushroom extract, USDA Certified Organic Cinnamon extract, USDA Certified Organic Black Pepper extract, USDA Certified Organic MCT oil.
---
Pain Bundle
This Collection Contains Some Extra Punches To Your Wellness Routine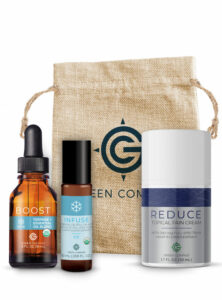 ---
Want To Try All Boost Products Together? 
Well Guess What?  
You Can!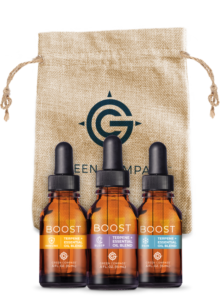 Boost Bundle Product Details – Click To Learn More
---
Now USDA Certified Organic Broad Spectrum CBD Is Available From Green Compass!
Broad Spectrum can give consumers all the benefits of other natural cannabinoids without THC.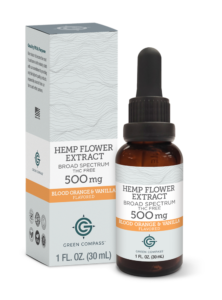 500 mg Broad Spectrum CBD – Blood Orange Vanilla Flavor – Click To View Details
Other Flavors And Concentration Levels Available – View Entire Product Line
---
Skin Care Glow Bundle!
$149.99 (Preferred Customer $119.96, Save 20%) – Click To View Full Products Details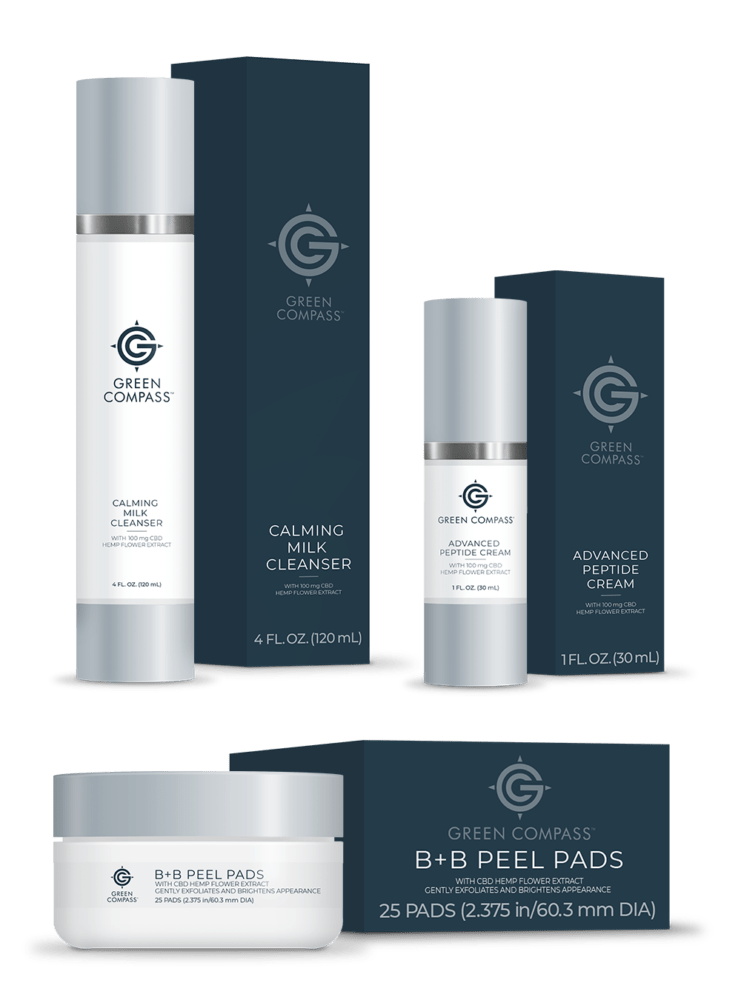 PRODUCT INFORMATION
Calming Milk Cleanser
This gentle cleanser formulated with natural botanicals, cleanses the skin and dissolves make up easily. The creamy texture comforts dry, irritated skin and helps to strengthen the natural lipid barrier. Nutrient rich antioxidants nourish the skin and support a healthy defense system against free radical damage, while anti-inflammatory coconut oil soothes and conditions the skin. Safe for all skin types.
Directions- Massage daily on damp skin as desired. Rinse or tissue off.
B+B Peel Pad
Balance and brighten your skin with these gentle exfoliating pads. Using 2-3 times per week, these convenient pads will help restore your youthful glow. Combining salicylic acid, lactic and mandelic acids helps to brighten the skin and remove dead, dull and dehydrated cells. Say goodbye to an uneven skin tone and texture- the appearance of fine lines and discoloration will diminish, leaving your skin fresh and vibrant.
Directions- After cleansing the skin, use one pad in a circular motion on the skin and gently buff the face, neck and décolleté. You might experience a slight tingling as you leave it on the skin for 1 to 3 minutes. Rinse, and follow with your Advanced Peptide Cream or daily moisturizer.
Advanced Peptide Cream
A multi-functional cream that blends active ingredients with softening emollients. The 6-peptide treatment is your go-to daily gift to your skin. It absorbs quickly while targeting the signs of aging. This formula also includes hyaluronic acid, squalene, jojoba seed oil and apricot kernel oil, all known to support hydrating and smoothing the skin.
Directions- On clean skin, apply 1 to 2 pumps of the Advanced Peptide Cream to balance and rehydrate the skin. If you desire, you can add another moisturizer or SPF after.
---
Soothe Your Joints And Muscles With The Powerful Combination of Essential Oils & CBD Oil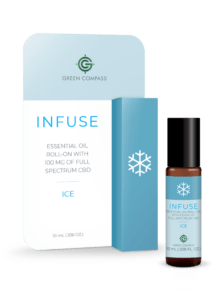 PRODUCT HIGHLIGHTS:
Specifically formulated to soothe joints and muscles. Massage on areas of concern or after exercise. After a long day of work roll across shoulders or down the spine. Roll on growing kids' legs before bed.
INGREDIENTS
USDA Organic MCT oil, full spectrum hemp flower extract, boswellia carterii (frankincense), lavandiula augustifolia (lavender), origanum majorana (sweet marjoram), mentha piperita (peppermint), copaifera officinals (copaiba), gaultheria fragrantissima (wintergreen), pinus edulis (pinon pine), piper nigrum (black pepper)
---
Who Is Green Compass? 
Green Compass Is Setting New Standards With Organic CBD. 
---
Interested To Learn More About CBD?
Got Questions?
Stay Empowered & Informed