[ABTM id=588]
Making a purchasing decision can often be an overwhelming process.  It can be no different when researching CBD Oil. When you begin to go through the process of evaluating CBD Oil, your next logical step would be choosing a quality CBD Oil.
It's very important to know that not all CBD Oil products are created equal.  There are some important factors to bare in mind that can help you make the decision which is best for you.
Here are a number of factors that I have learned and personally use when selecting CBD Products for myself and my family.  So in this post we will learn a few things such as:
Quick Background on CBD Oil
The Source and Its Importance
Soil Conditions Play Optimal Role
CBD Oil Extraction Methods
What Types of CBD Oil Are There (Understanding Labels)
The Importance of Carrier Oils
Quick Background on CBD Oil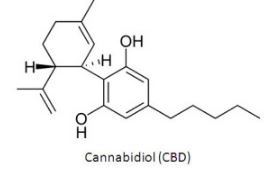 CBD Oil (Cannabidiol) is one of the numerous cannabinoids found in the cannabis sativa plant.  Unlike THC (one of the other cannabinoids) it has no psychoactive properties. This simply means that CBD Oil will not make you high.
There are 2 more common varieties of the cannabis sativa plant that you may have some familiarity with.  They include the marijuana and hemp plant. The hemp plant unfortunately had been viewed much like marijuana so there were restrictions placed on hemp.
The hemp plant has very low levels of THC and its usage is primarily industrial and medicinal  so you will not get high (sorry if you are looking for the psychoactive high you will be disappointed).
You could be able to buy products produced from Hemp (such as clothes or food etc) but there were many restrictions domestically on cultivating hemp.
The Farm Bill of 2018 changed that and removed many of the restrictions and opened doors for domestic farmers to cultivate hemp (with some rules and restrictions).  Some individual states may still have some restrictions on the state level but expect that to change in the coming months.
There are numerous benefits that many people are seeing as a result of utilizing CBD Oil.
 READ MY TOP 5 BENEFITS OF CBD OIL
Much of the CBD Oil that is produced will come from Hemp.  You will see the terms Hemp Extract CBD Oil, or Hemp Derived CBD Oil.  These are indicating that the CBD Oil is produced from the Hemp plant. I have seen the terms Hemp Oil used in conjunction with CBD Oil.
They technically are not the same. Read carefully so that you know which product is which. Each product has its own specific usage so taking the time to carefully read through the product and details will help ensure that you are purchasing the correct item as intended.
CHECK OUT MY POST ON THE DIFFERENCES BETWEEN HEMP OIL AND CBD OIL TO GET FURTHER CLARIFICATION.
The Source of Hemp And Its Importance
Prior to the passage of the Farm Bill which set the groundwork for domestic production of hemp, you would find that most hemp was imported.  You would find hemp would be imported from countries like China or Canada.
For example, I often use hemp seeds as a food source in my home.  The back of the label indicated that it originated out of Canada.
Hemp has so many useful purposes, but anything that has food or medicinal use should pay close attention to the conditions in which they were cultivated.
The conditional and locations in which hemp is grown should be just as important as where other foods and products we consume are grown. There has been a rising interest in how produce is farmed.
The conditions such as pesticides, herbicides, farming standards etc play a role in the quality of the produce and its safety.
Hemp is not much different.  The conditions in which it was farmed will play a crucial role in the overall product quality.  Where and how it is sourced plays a vital role.
Soil Conditions Play Optimal Role
If you want better quality produce you better play close attention to the soil conditions.  A high quality hemp will be grown in optimal soil conditions. Look for products sourced by farmers that are certified utilizing organic standards.  This ensures that no harmful pesticides or herbicides are used.
Another unique quality about hemp is its ability to pull toxins out of the soil in which it grows.  This process is called phytoremediation.
To ensure that no additional toxins are absorbed by the plant hemp needs to be grown in optimal organic soil conditions.  This helps to ensure that the consumer is getting the highest quality hemp available.
Farmers utilizing strict standards play a crucial role in the level of quality of hemp (increasing the level quality of CBD Oil that can be extracted).  Failure to use proper practices could lead to potential dangers in your CBD.
CBD Oil Extraction Methods
The extraction method in which CBD Oil was manufactured is another critical component to note.  The best and most sophisticated extraction method is utilizing CO2 (Carbon Dioxide) to remove the CBD Oil.
It's the cleanest and most effective way to remove unwanted toxins and only the highest quality CBD Oil is extracted.
What Types of CBD Oil Are There
Once you have decided to try a CBD Oil product you next question is normally figuring out where to start.  I (along with most people) use CBD Oil sublingual drops (Full Spectrum). It's basically bottle with droplet as a delivery system.
Not complicated, easy and something we are all accustomed to seeing. The confusion comes up when you are looking at the products that are available and trying to decide on what to choose to start.  Here are the varieties you will see.
Full Spectrum:  This means that its CBD Oil along with trace amounts of THC.  This will be less than 0.3% (By the way top end manufacturers have independent lab reports in which you can see the levels contained).
The term full means that along with the CBD there are other flavonoids and cannabinoids etc that are included. These all magnify and assist in the therapeutic benefits called the "Entourage Effect"
Pros:  Consumers are seeking the get the best out of the CBD Oil by taking advantage of the "entourage effect".
Cons:  There is concern about the sensitivity of THC.  Note that the levels are less than 0.3% and independent lab reports from reputable manufacturers can show specifics.  Although it's unlikely that THC can show up from high dosage users, some may have employers with strict drug testing and they may have concerns and prefer to use a THC free option.
THC Free Isolate:  These are CBD Oil varieties that have removed the THC.
Pros:  You get CBD Oil without having any concern of THC in the event you may have an employer that has very strict drug testing.
Cons:  Users can potentially lose out of the "entourage effect" in which other cannabinoids are removed that can work synergistically in the delivery into the body.
Concentration Levels:  These are the levels of concentration of CBD Oil in the product.  For example I use a 500mg bottle, but there is a 750 mg and 1000 mg version available from my company of choice.  This simply means that the higher number, the more CBD. Most may start on the lower end and move up depending on what works best for them.
Is one really better than the other what should you choose?  I think it's wise to take advantage of the entourage effects of full spectrum if you can, but that's just me.
You may have an employer that is very strict with drug testing and you want to piece of mind of taking a THC free isolate product.
In this case perhaps the Isolate is what you should choose. Everyone's position is different and so are our bodies choose what is best for you and select a high quality product that put importance on the quality of hemp in which it was sourced.
The Importance of Carrier Oils
If you are one that uses essential oil you know the importance of using carrier oils.  If you don't it basically means that you have to use another oil along with another to allow it to work properly.
Oil mixes with oil, but as it relates to CBD Oil it has been found that MCT Oil is the prime carrier oil for CBD. So to ensure that it is optimally absorbed into the body look for MCT Oil vs Hemp Oil (as an example since some may use this also as a carrier).
Closing Thoughts
Now that we have covered a background on how to choose quality CBD Oil you can be better informed.
The quality of the product is often directly related to the quality of hemp in which it was produced.  Look for products that prioritize the quality of hemp from farmers up to once the oil is bottled.
Also don't cheat yourself for just going with a cheap low level product either.
There may be some low cost varieties out there but if you really want to see if CBD can work for you, just spend a little more to get a better quality product.  You will save more and get more value in the long run.
What are your thoughts?  Feel free to chime in below!