[ABTM id=588]
For those that are suffering from arthritis pain you may be on the constant lookout for relief.  According to the CDC about 1 in 4 of American adults (54.4 Million) suffer from arthritis related pain.
Since many medications that are commonly used for pain may come with harsh side effects many may be looking for less medicated options for relief.  Fortunately, there are some safe natural options that may offer suitable remedies for arthritis pain.  One such option for arthritis pain relief that is gaining a lot of interest is CBD Oil. 
Could CBD Oil offer natural relief for arthritis pain?
What does the research say?  Are there any current dosage guidelines?
Now there are some more formal guidelines on the dosage to utilize CBD for arthritis pain.
Let's dig in and go over some of the details.
What Is CBD Oil
CBD oil (aka cannbidiol) is the non-psychoactive compound that is found in the cannabis plant.  Unlike THC, CBD does not make you high. Also, CBD Oil is more commonly derived from the hemp plant, not marijuana.
Hemp provides rich CBD but has very scarce levels of THC.  The passage of the farm bill legalized hemp for domestic production.  As it relates to CBD production hemp can have no more than 0.3% THC.
The really interesting part about hemp is that it has so many uses beyond CBD oil.  It has many industrial uses and its seeds are a great nutritional resource. If you are walking down the grocery isle you will see that hemp seeds can be purchased individually or even included in other healthy foods (granola related foods etc).
---
Read More:  ==> WHAT IS HEMP? – THE BENEFICIAL PLANT MAKES A COMEBACK
---
How Does CBD Oil Work?
The fascinating way that CBD Oil has been able to help relieve a variety of different symptoms is how it functions within the human body.  Your body has a system called the endocannbinoid system.
It is a relatively new system discovered by researchers.  Simply it is a receptor system containing your central nervous system and peripheral organs that helps regulate a variety of different body functions.  
These functions include sleep, mood, appetite, immune response and inflammation etc.  If your endocannabinoid system falls out of balance then you could have a variety of different symptoms arise.
CBD oil integrates within your endocannabinoid system helping it to regain proper balance (homeostasis) and offering potential relief.  I even wrote a post on natural pain relief for Fibromyalgia where there was some research that now defines a deficiency within the endocannabinoid system as "Clinical Endocannabinoid Deficiency"
It stated that current research supports the theory that a deficiency within the ECS (Endocannabinoid System) could lead to a variety of treatment resistant syndromes such as migraines, fibromyalgia, irritable bowel syndrome etc. 
Check out the research below:
Clinical Endocannabinoid Deficiency Reconsidered: Current Research Supports the Theory in Migraine, Fibromyalgia, Irritable Bowel, and Other Treatment-Resistant Syndromes." 
Can CBD Oil Help Relieve My Arthritis Pain?
Now that we have covered some background information, lets get into the main topic of discussion.  One of the benefits that people may see from CBD Oil use is the relief of pain. Inflammation is a common cause of pain.  Since CBD Oil has anti-inflammatory qualities it could be able to offer natural relief for those that suffer.
In case you do not already know many people may use anti-inflammatory medications (by prescription or over the counter) to relieve pain symptoms.  These NSAIDs (Non-Steriodal Anti-Inflammatory Drugs) include common medications such as aspirin, ibuprofen.
Check out the links below for more information on NSAIDs
NSAIDS:  American College of Rheumatology
Some people may also take acetaminophen related medication (common brand name Tylenol).  Even the most common medications in your house (such as Tylenol) may not be as safe as you think!  I wrote a post about it recently.  The information could save your life!
Now there has been interest and success from those utilizing the anti-inflammatory qualities of CBD Oil.  Introducing CBD oil could potentially offer relief from arthritis pain. There is still more research to be performed moving forward, however it has gained a lot of attention.  
Patients, caregivers, advocates and physicians have began to take notice.  Now there has been guidance released from The Arthritis Foundation. This fall The Arthritis Foundation released CBD Oil guidance for adults suffering with arthritis.
Dosage/CBD Oil Guidance & Drug Interactions
Here are a few of the highlights courtesy of The Arthritis Foundation
Dosage:  Start low and increase in small increments weekly.  Begin with a sublingual extract and increase your dosage each week if you are unable to find relief until you find the right dosage. (I covered this in one of my related posts).
Safety & Potential Drug Interactions:   CBD has been shown to be safe with no serious safety concerns with moderate use.  However if may interact with some drugs that are commonly taken by arthritis patients.  These may include corticosteroids (such as prednisone), tofacitinib (Xeljanz), naproxen (Aleve), celecoxib (Celebrex), tramadol (Ultram), certain antidepressants, including amitriptyline (Elavil), citalopram (Celexa), fluoxetine (Prozac), mirtazapine (Remeron), paroxetine (Paxil), sertraline (Zoloft), and certain medications for fibromyalgia, including gabapentin (Neurontin) and pregabalin (Lyrica).
Always speak with your medical provider about your medications and any changes or additions.
Physician Guidance:  Speak with your physician and follow-up with routine evaluations as with any treatment.
Read More:  How To Use CBD Oil For Pain
Will CBD Help Relieve Arthritis Pain?  Animal studies have suggested anti-inflammatory and pain relief but have not yet been validated with quality human studies.  Some people (not all) have reported noticeable relief with symptoms such as pain, sleep, anxiety issues etc.
Buying CBD Oil:  Buy from a reputable company that individually validated their products with independent lab testing.  Look for products that are manufactured in the United States with ingredients produced in the US.
---
CHECK OUT MY BUYERS GUIDES BELOW FOR ASSISTANCE ON BUYING CBD OIL.
==>THE NINJA CBD OIL BUYERS Guide – LONG DETAILED VERSION
==>THE ULTIMATE BEGINNERS CBD OIL POWER GUIDE – SHORTER QUICK REFERENCE VERSION
---
Choosing CBD Oil Products 
Orally:  Capsules are tricky and have to be absorbed through the digestive track. It can be slow and many unknown factors with stomach, acid, recent meals and other factors.  Avoid edibles like gummies and cookies since dosage is unreliable (they also go through digestive track).
Read More: The Pros & Cons Of CBD Edible Products
Read More:  The Legal Quandary Of CBD Edibles And Food
Liquid Sprays or sublingual extracts allow for more direct absorption to the body.  Hold under tongue for 60-120 seconds. Effects may be felt within 15-45 minutes.
Inhaled:  CBD can be inhaled by vaping but chemical byproducts carry unknown risks.  Vaping is not recommended. I WROTE A POST ON VAPING AND WHY I WOULDN'T VAPE NOT EVEN WITH CBD OIL.
Is CBD Oil The Right Solution To Relief Your Arthritis Pain?
The best way is to begin the process to explore if it is right for you.  The most common medications that are being used often carry some harsh side effects leaving many patients looking for other natural remedies.
The success being reported from CBD oil is very promising.  Everyone's body chemistry is slightly different, however The Arthritis Foundation did a survey from patients about CBD Oil use.  Below are some of the highlights:
94% reported using CBD Oil to relieve pain

87% of those reported using it to manage their arthritis pain
71%  of patients report that CBD use helped to improve their sleep
67% of patients reported that CBD Oil has been effective in improving their mental health/depressed mood
The data was provided from a survey from The Arthritis Foundation and you can view the entire survey here.
Bare in mind that in order to see if CBD Oil will work for you, make sure you invest in high quality CBD Oil.  Not all CBD is created equal. Cheaper quality CBD Oil can often come from unreliable sources, and be labeled incorrectly.
Lower quality CBD oil may not give you the full effect to try to see if it can help you.
---
Need extra help?  I got you covered, check out the links below on some guides.
THE SECRET NINJA CBD OIL BUYERS GUIDE – LONGER BUYERS GUIDE VERSION
THE ULTIMATE BEGINNERS CBD OIL POWER GUIDE – SHORTER QUICK REFERENCE BUYERS GUIDE VERSION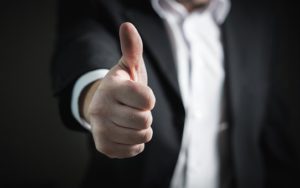 ==>LOOKING FOR HIGH QUALITY ORGANIC CBD OIL?  HERE IS WHAT OUR FAMILY USES. PREMIUM QUALITY THAT WAS ORIGINALLY DEVELOPED FOR THE MEDICAL COMMUNITY.  GROWN AND MANUFACTURED IN THE UNITED STATES. CREATED WITH THE HEALTH AND WELLNESS OF THE INDIVIDUAL IN MIND.  NO TRENDY GIMMICKS, JUST HIGH QUALITY CBD OIL.<==
---