[ABTM id=588]
The growing market in CBD products has been due to the large interest of consumers seeking to take advantage of the numerous benefits of CBD oil.  The industry is still mostly unregulated.  In a previous post I mentioned how important it is to only buy organic CBD products.  CBD products produced from certified organic hemp can help consumers achieve the best and safest quality available.  You can even purchase USDA certified organic CBD.
Yes, you heard me.  USDA Certified organic CBD products.  I will also share one company and products that take it a step further. Not only are the products USDA certified organic but they grow them on their own farms using their own proprietary methods.  This gives them unprecedented control to provide the safest and best quality products.  Green Compass CBD Products are unique since they are USDA certified organic and are produced from hemp grown by their farms (not purchased from outside farms).
The Importance Of Clean Organic Soil For Hemp And CBD Production
Consumers have spoken. Over the last decade consumers have demanded organic foods in their local supermarket.  Now products have become more widely available and the cost of organic foods has dropped.  There are even niche retailers that may focus specifically on organic foods.
The same level of importance can be said for CBD products.  You can also make the argument that it can be even more important.  The reason is because of some of the unique characteristics of hemp.  Hemp has some unique qualities.  One of them is its ability to soak up toxins that are present in the soil in which it grows.  
Essentially it can help clean up soils in which it grows.  This process is called phytoremediation.  It is fascinating and a unique quality that can be very useful in the right circumstance.  However, if hemp is being used medicinally (as in production of CBD) the risk exists for toxins and heavy metals to potentially make its way back to CBD products.
This is why it's essential for consumers to understand how important it is to know where the hemp (in which the CBD was made from) was grown and the type of soil conditions.  There are CBD products that are on the market that are made from cheaper imported hemp.  The hemp is often produced in countries with questionable agricultural practices.  Therefore soils may contain toxins and heavy metals that can be absorbed.
It's always best to utilize products made from hemp that are produced domestically in the United States and also that is grown organically.
Organic Certification Processes (such as the USDAs) Are Extensive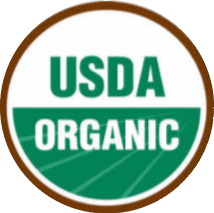 There is an extensive process that farms have to complete in order to receive an organic certification.  These help to ensure that the soils are clean from toxins, pesticides etc.  Since hemp does have the unique ability to absorb toxins, this is essentially important.  The long exhausted process of organic certification shows the sincere commitment of the farmers (or company).  It also gives the consumer confidence in a safe and high quality product.
The USDA has an extensive organic certification process.  It's one of the reasons why it can carry substantial credibility.  There is a substantial investment of time of commitment from farmers and companies that would seek to complete the certification process. 
But Wait!  There Is More!
Not only are the products made from USDA organically certified hemp – they are the farmers that grow and produce the hemp and the CBD products.  Here is what makes Green Compass unique.  They own the farms (with the USDA Organic Certifications) and produce not just the hemp but all the CBD products.
This gives them unique unprecedented control to produce safe products of the highest quality and controlling everything through every stage.  
Many other companies may purchase hemp from outside farmers and then produce products.  Some products may be exactly the same and just relabled and branded as their own.  To be fair there is nothing wrong with buying from outside farms.  As a consumer it is to your best interest to verify they came from a farm utilizing proper farming practices (domestic and organic).  Additionally, countless consumer goods are just relabeled and branded to sell but no different than some others that are made from the same manufacturer.  As it relates to CBD those products may not be that unique.
However, for those seeking a truly unique CBD product, here is what I recommend – Nuleaf Naturals.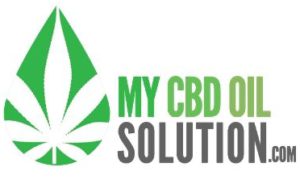 Stay Empowered And Informed!