On this site I have shared and wrote numerous postings that have referenced the usefulness and benefits of CBD Oil.  The CBD marketing has been growing considerably.  Many people have found it to be a helpful additional in their wellness routine.  Finding relief away from some of the mainstream brick and mortar medications have made it very attractive.
The CBD market has responded with substantial growth and a variety of products on the market.  I wrote a posting in the past on how some of this can lead to CBD product marketing gimmicks.  If you are using CBD or considering to use it, just be aware of it.  There are a lot of great products but don't fall into the gimmicky products trap.  I believe eventually those gimmicks will fall off to the products that actually work.  Some I think are on the verge of absurdity.
I have also wrote postings sharing some considerations on the type of CBD products that may be best to use.  This is mainly differentiating between edible products (food, candies, gummies etc.) versus brick and mortar products such as a tincture. Here are some of the Pros and Cons of edible CBD products. 
However, the sublingual tinctures give the best delivery method.  This was due mainly in part to edible products breaking down as they pass through the digestive tract.  The short answer is that you may not get as much effect through edible CBD versus tinctures.
But wait…….There is some good news!
Now Green Compass (pioneers in organic CBD oil products) have a innovative solution to that problem with Nano Jellies!
Standard Tincture VS Oral Products
As mentioned previously there was some important aspects to consider when comparing an edible CBD product versus a CBD tincture.  Although the edibles seemed to get a lot of buzz and get considerable novelty, there can be problems.  The main problem is that the CBD may often break down through the digestive tract and may not provide the optimal means to absorb it.  There are some individual factors involved here.  These can include stomach acid and foods present when taking the CBD product.
Again this can vary based upon the individual.  CBD is an oil (lipid) and oils and lipids are often best absorbed with other oils and lipids.  If you have had a medical professional, nutritionist, dietician etc. give you guidance on your diet and vitamins you may have already become familiar with the concept.  Water based vitamins (example Vitamins B & C) are easily absorbed and can mix well with water.  Fat (lipid) based vitamins (A, D, E , K) do not mix with water and mix with other fats.  They will advise to eat other fats (such as avocado) to help your body optimally absorb the vitamins.
These are all the main reasons why it was the best practice and guidance to opt for a CBD sublingual tincture VS an edible that will have to make its way through the digestive tract.
Now here's the groundbreaking news!  Green Compass has a new product that can provide a solution.
Scientific Innovation Finds A Great Solution – Green Compass Nano Jellies
Green Compass is an innovator of high quality USDA certified organic CBD products.  Now Green Compass has developed Nano Jellies.  Lets review some details of Nano Jellies.  The proprietary formula creates a bioavailable CBD that is water soluble.  In simple terms this formula creates a pathway for better absorption through the digestive tract. Up to 10X the bioavailability in the stomach! Now you can feel condiment that there is a high quality CBD edible product.  Great flavor with great taste.
If you are seeking an edible CBD product this may be right for you to now get amazing results.  Those of you getting great results with tinctures can continue to use them.  However, some may just be waiting to find the right edible product, in that case its now here.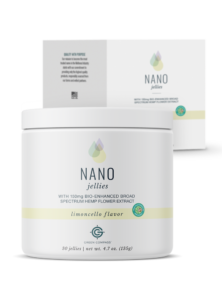 Green Compass Nano Jellies – Click To Learn More!
New for Fall 2021 – Green Compass Introduces Black Elderberry Nano Jellies!
Nano Jellies are back, but this time with a new flavor and natural immune support!
Wow! The Elderberry and Organic CBD have teamed up to create a superbly delicious edible that brings major benefits to your health!
Our new Black Elderberry Nano Jellies are formulated with 100% USDA Certified Organic Hemp Flower Extract and other natural ingredients to help the whole family stay healthy this winter. What's inside:
 Broad Spectrum Hemp Flower Extract
Each Jelly contains 5mg of our proprietary nano-enhanced hemp flower extract. Nano-emulsion provides greater bioavailability, up to 10x that of a tincture, providing the same great benefits in a smaller dose.
 Black Elderberries and Acerola Cherries
These fruits support a strong immune system with their high levels of antioxidants and Vitamin C.
 Chaga, Reishi, and Maitake Mushrooms
Through a combination of antioxidants and beta-glucans, these mushrooms can help support immune function, maintain healthy blood sugar, and manage the body's stress response.
Always natural, safe, and effective, you don't want to miss out on this one this cold and flu season!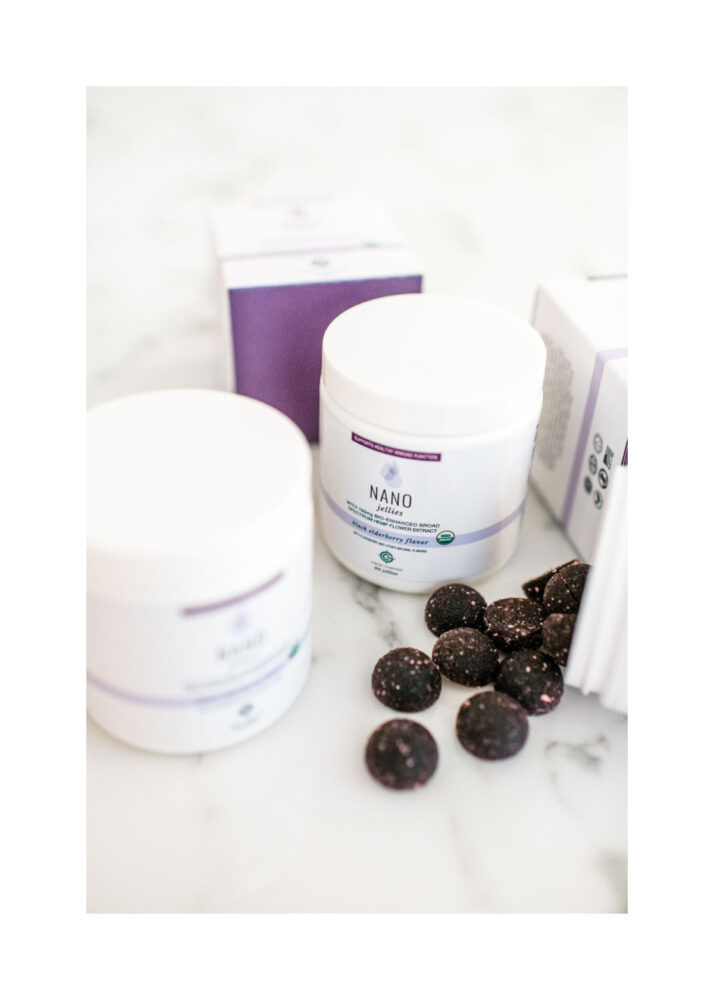 Get Your Black Elderberry Nano Jellies Now
This Popular & Top Selling Item may be the right product for you if:
You have been specifically seeking a high quality bioavailable organic CBD product
Have difficulty utilizing sublingual tinctures – some just may find it hard to take a sublingual product
Like a great tasting edible health product
Would like a CBD product that fits into a usual routine – many people are accustomed to take a vitamin orally as it fits into a normalized routine.
Here are some of the product highlights:
150mg USDA Certified Organic Nano-enhanced Broad Spectrum Hemp Extract
Made With Organic Ingredients
Each jelly is equivalent to a serving of a 750mg-1,000mg tincture
Edible – and delicious!
Portable and easy to use on the go.
Organic Lemon and Orange flavors support a healthy metabolism and can benefit digestion.
They have been extremely popular since hitting the market!  Elderberry has an interesting health profile.
I once had a Naturopathic Physician name off a list of numerous benefits even better against some more common medication treatments.  My initial thought was, "Why hasn't anyone told us this before?".
Nonetheless it was an eye opening experience and I was thankful that it was shared with me.  Nonetheless, here is a short peer reviewed abstract of Elderberry against viral infections from influenza.
Want more cool peer reviewed information on Elderberry's potential anti-viral and anti-bacterial qualities?
Sure, why not.  Here is another quick read of some research on the Inhibitory activity of Elderberry extract against respiratory bacterial pathogens and the influenza virus.
Want to learn more? Click to view Green Compass Nano Jellies product details!
Stay empowered and informed!