When you are seeking an CBD product confusion can set in.  CBD products have become much more popular in recent years.  However, there may be several varieties that can seem to cause some initial confusion.  They will include Full Spectrum, Broad Spectrum and Isolate (THC Free).
They all can include their pros and cons.  Be sure to click the links above to read in more details for each category.  In this post specifically I will cover some simple initial details of Broad Spectrum CBD products and specifically review Green Compass Broad Spectrum CBD.
What Is Broad Spectrum CBD?
Broad Spectrum CBD contains many of the natural cannabinoids, flavonoids and terpenes but has a process to remove THC to undetectable levels.
What Is The Difference Between Full Spectrum and Broad Spectrum CBD Products?
Full Spectrum also contain all the natural cannabinoids, flavonoids and terpenes.  However they will contain trace amounts of THC.  Key term the notice is "Trace".  By law they have to be 0.3% of less.  
It is not enough to ever get you high (please don't let someone persuade you to thinking it does).  However the trace amounts help the Full Spectrum formulation be as close to the natural formulation as possible to help achieve the entourage effect.  
This basically means that all the natural cannabinoids, terpenes and flavonoids work synergistically to maximize its potential beneficial effects on the body.
However Broad Spectrum contain a "Broad Amount" of the natural cannabinoids, terpenes, flavonoids without the THC.
So Why Would Someone Want To Use A Broad Spectrum Product VS Full Spectrum?
It can be based upon personal choice or the individuals situation.  The advantage to having the varieties of CBD products gives the consumers options based upon their individual preferences.
Perhaps someone wants to maximize the potential benefits of CBD but just not have any THC.  In that case a Broad Spectrum may fit your needs.  In this type a situation you may opt for a Broad Spectrum CBD product.  However, as with any CBD product you should choose wisely.  Select a high quality organic CBD product from domestic harvested hemp.
Green Compass Broad Spectrum USDA Certified Organic CBD 
If you are seeking some of the best quality CBD available, be sure to consider Green Compass.
Why?
Green Compass control their products from seed to seal of the finished product.  Their farms as USDA organically certified so you can feel confident that you are receive a safe high quality product.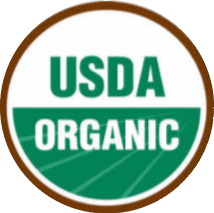 Green Compass Introduced Broad Spectrum CBD Tinctures to meet the needs and customers that were seeking high quality certified organic CBD but without the THC.
Conclusion
Broad Spectrum CBD gives a great option to consumers that are seeking to get the most beneficial effects from a natural formulation of CBD without the THC.  If you are seeking a high quality certified organic CBD product you should consider Green Compass CBD.
The products are sourced from their certified organic farms domestically (North Carolina).  You can feel confident in high quality safe products that are free from heavy metals and other contaminants.
I hope you find this helpful.
Stay Empowered And Informed.